This past week I have been learning to edit video. I have used
Photo Story 3
for about a year to create Ken Burns style video clips for class based out of the thousands of historic images that I have collected over the years. My students respond pretty well to them, and they do equally well with quality
Youtube
videos. Last week while studying the Holocaust I found lots of good videos but the big problem was some of the imagery was too explicit for 8th grade students. I also have a good number of DVD's and other long films but keying them up to just the right information and skipping through them takes valuable time.
Finally I found a great solution.
Moyea's FLV editor Lite
is a free program that allows you to edit flv files quickly and easily. It contains seperate lines for video and audio that can be trimmed and cut so that either or both can be removed or replaced. Those shocking images from a documentary of Youtube video can be pulled out while the commentary remains in place.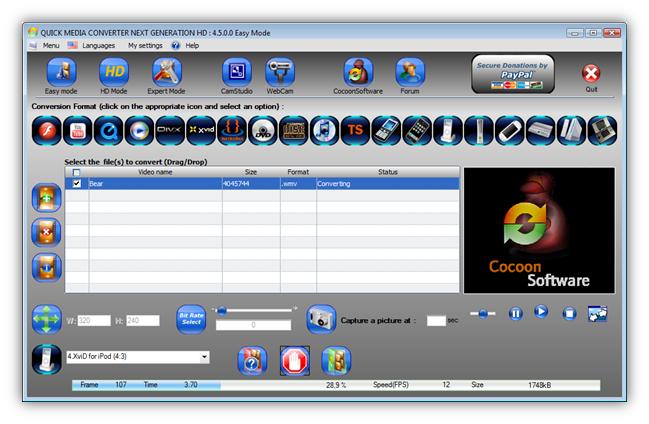 If you have video that is in any other format then
Quick Media Converter
is my favorite App. Its also free and simple to use. It can change nearly any video file into anything else. DVD into FLV no problem.
If your just looking to download and play Youtube videos
Realplayer
has a video download function that allows you to download video from almost any website. It has a trim function as well though it is not as advanced.
Here's an example.
All Quite on the Western Front
is available on Google video. But its a two hour film and I only need two sections of it. I wanted my students to know what life was like in the trenches of WWI, so I sat them on the floor in between two rows of desks in the dark. First I had them read from
Over the Top
by
Arthur Guy Empey 1917.
The read Chapter IV from the book, which is only about five pages long, and then we watched the trench scene from All Quiet that is presented below. Afterward, they began writing letters home as if they were the soldiers in the trenches.
Untitled
from
Historyman8
on
Vimeo
.
I know they get more out of this than if I lecture or if they just read from a book. In order to share their letters they post them on their blogs as I mentioned in as previous post.